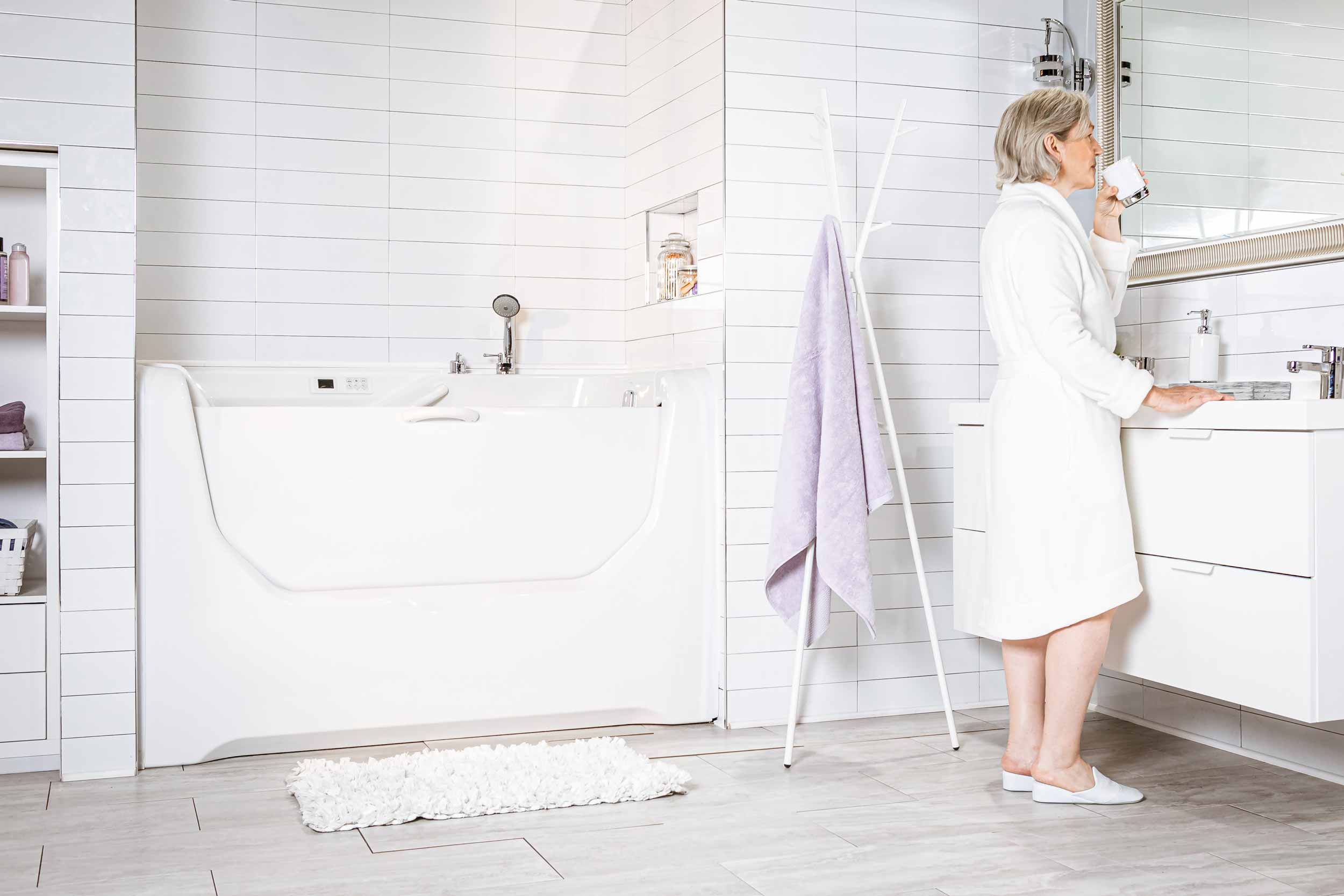 Features designed for an aging population
The Assisto bathtub with door offers older people optimum comfort and safety, allowing them to rediscover the pleasure of having a bath every day.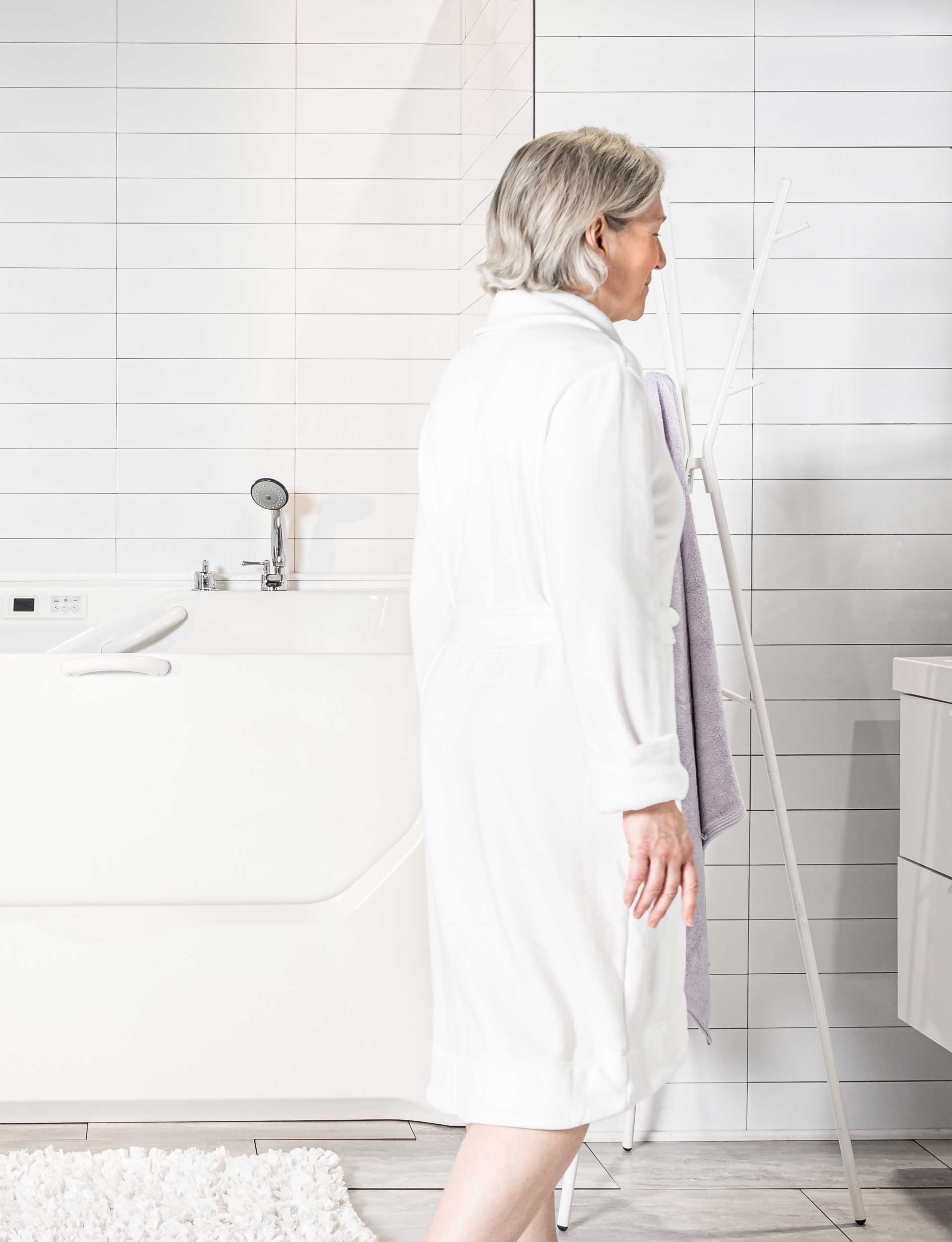 Enjoying your home longer
The ergonomic design of the Assisto bathtub offers safety and peace of mind to older people or people living alone by reducing the risk of falls and injuries.
Its functional ease allows users to enjoy greater independence and dignity, while staying in their own homes for as long as possible..
Less risk of falls or accidents
The bathtub meets North American accessibility standards, is at chair height, and allows for easier bathtub transfers.
Thanks to the vertical door, no steps are required to get in or out.
It offers a horizontal bathing experience just like a conventional bathtub.
At no time will the user be standing upright in the bathtub.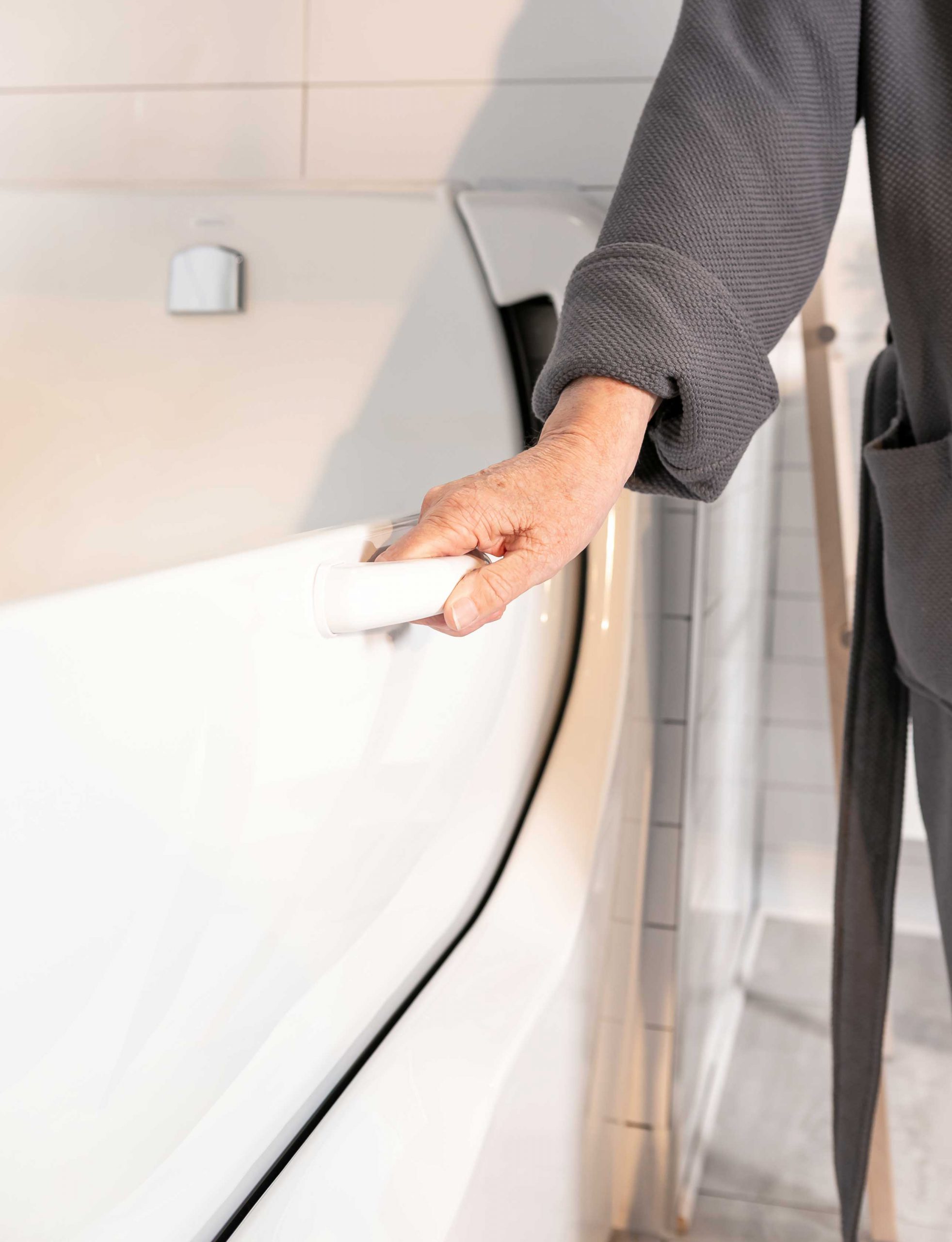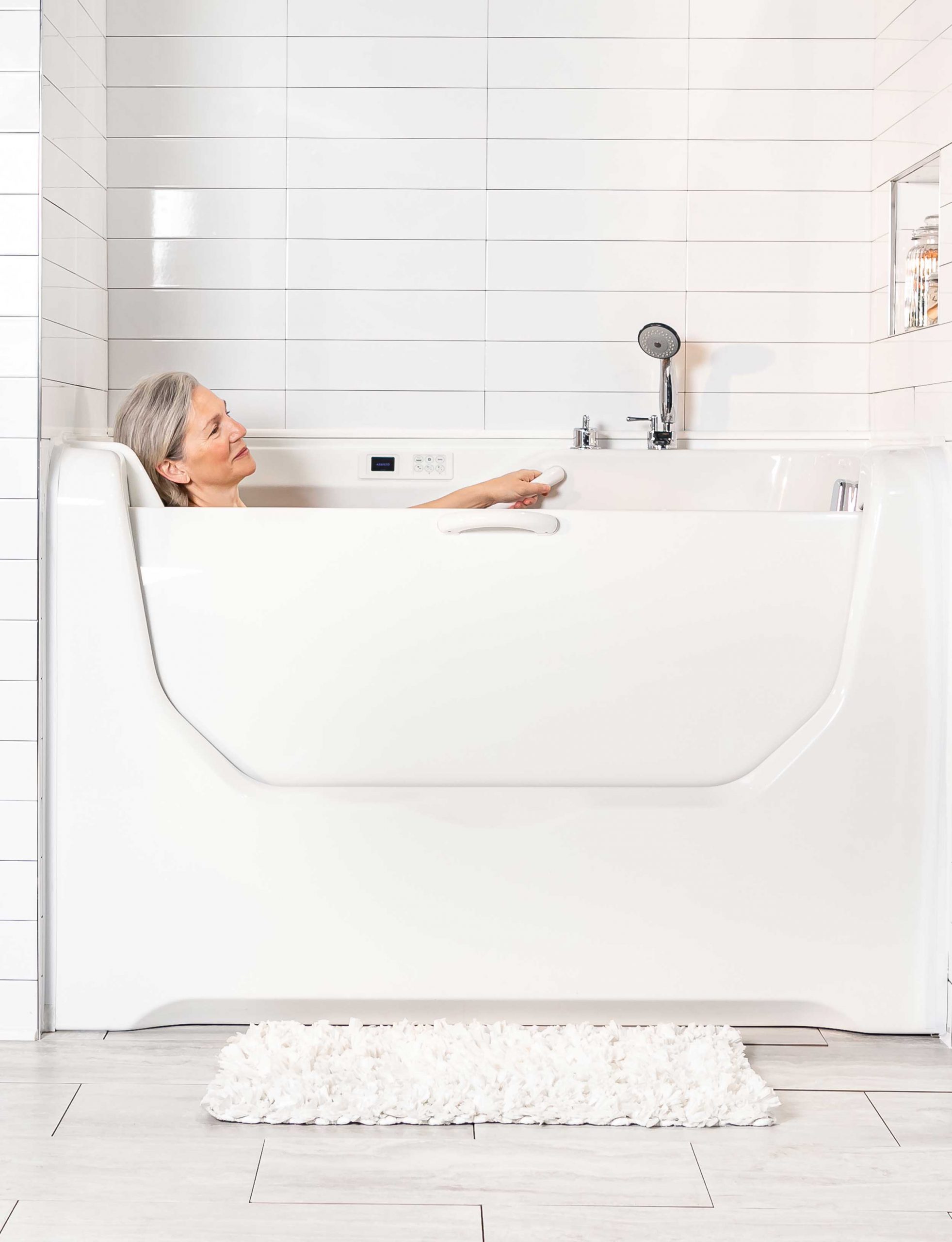 Relaxation, comfort, and pleasure
Multiple optional features for a spa-like experience at home:
Possibility to add the heated backrest for immediate comfort.
Air jets to maximize the therapeutic effects of relaxation.
Chromotherapy for a total relaxation experience.
Practical and easy to use
Vertical door with two opening levels to personalize the experience or to wash a child.
The water fills up in 3 minutes to enjoy the bathing experience faster thanks to the high-flow valve.
Ultra-fast water evacuation in less than 15 seconds for a quicker exit from the bath without getting cold.
Easy-to-use, touch-sensitive electronic control for activating the various functions.
Built-in hand shower for easy bathing or rinsing.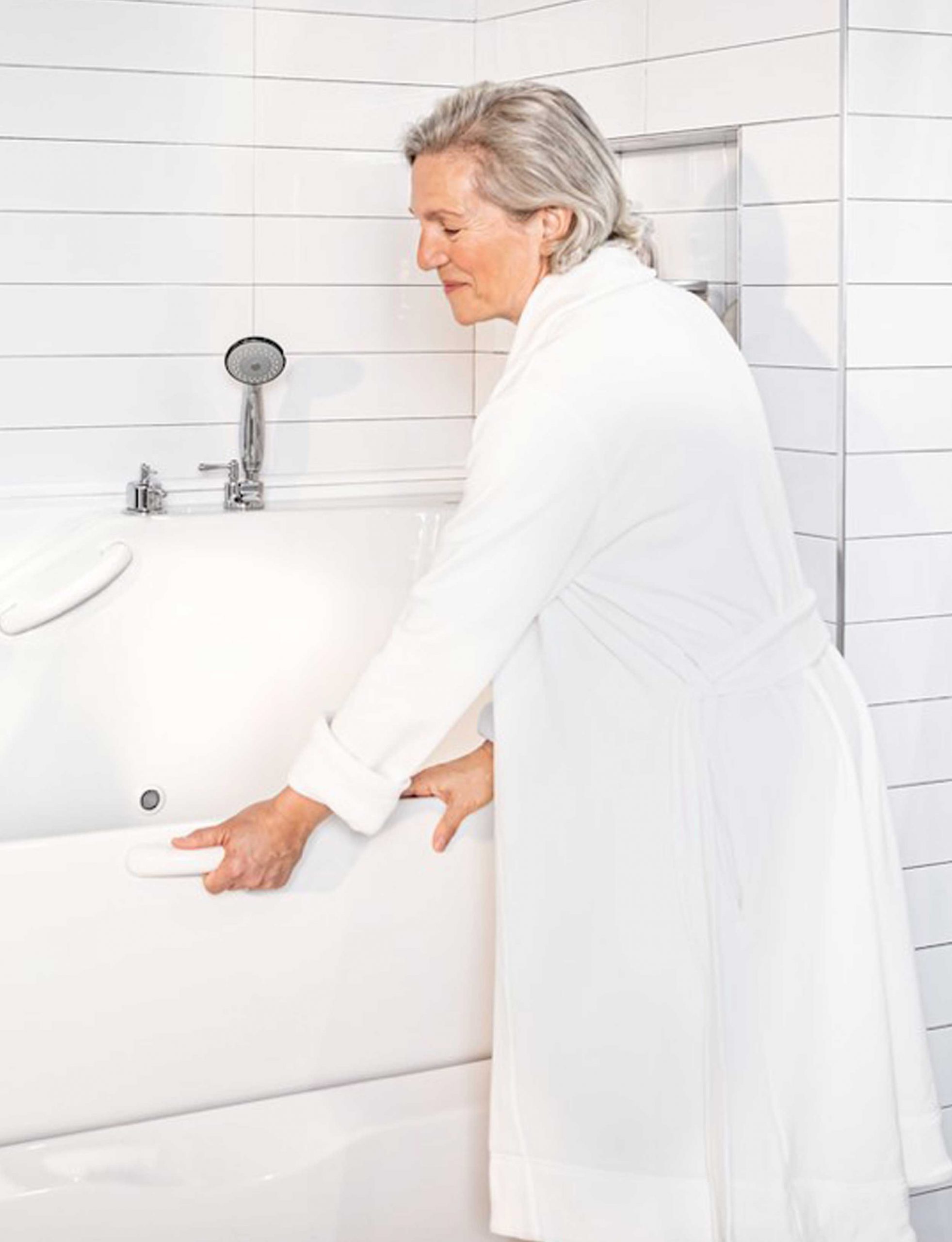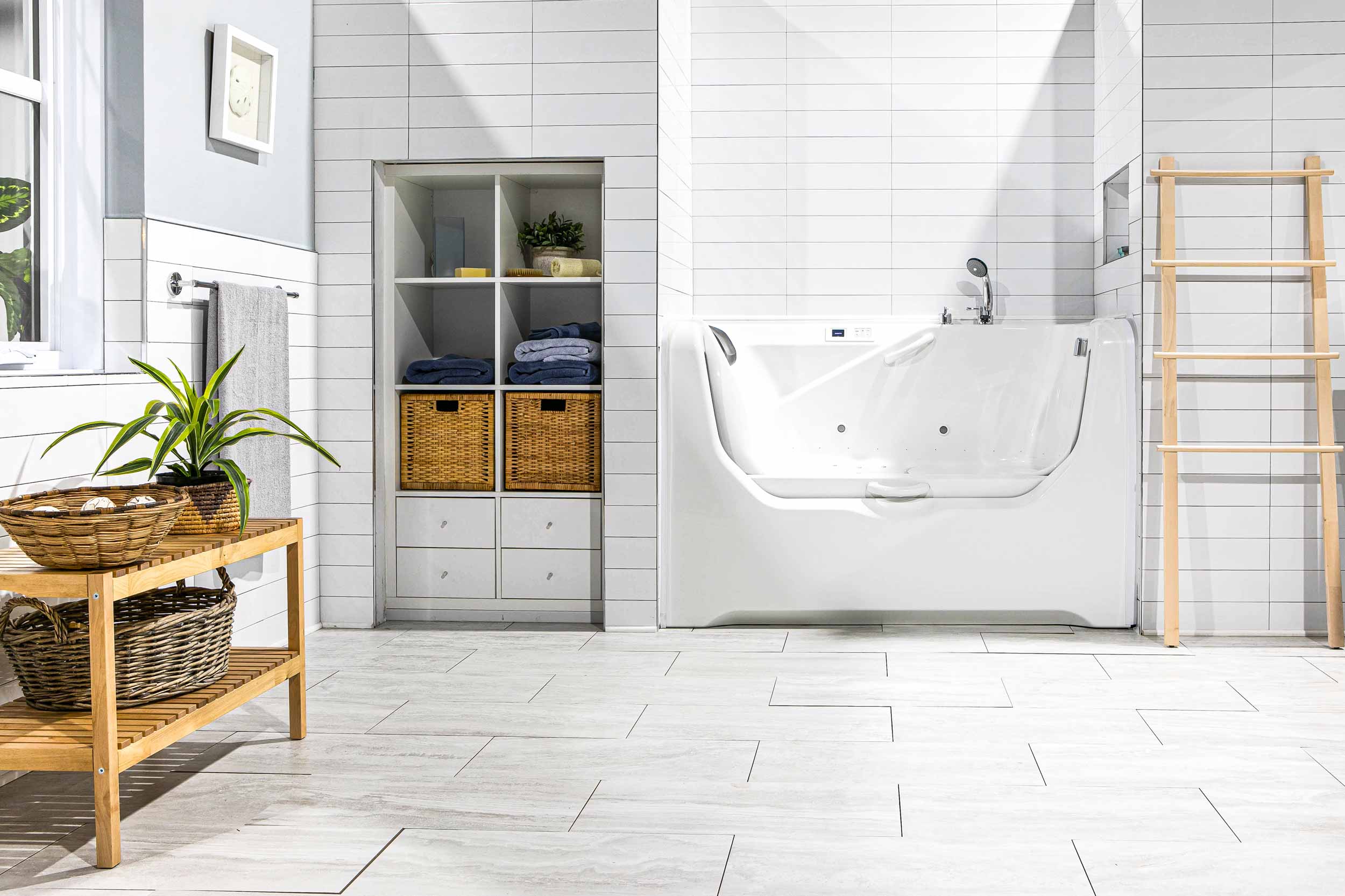 Ideal for an adapted bathroom
Assisto is the safest and most comfortable bathtub with door on the market. The chair-height bathtub makes it easily accessible, allowing for no threshold entry and exit without stepping over anything, and reducing the risk of falls. Its ergonomic features play a role in creating an adapted bathroom offering increased autonomy and dignity.
Discover the Assisto bathtub with door
Request a quote
Are you interested in knowing the price of the no threshold Assisto bathtub with vertical door? Contact us for a quote.
Request a quote
Where to buy?