Health Care Institutions
The no threshold Assisto bathtub with vertical door provides a safe solution for employees of health care institutions and increased comfort and dignity for their patients.
Request a quote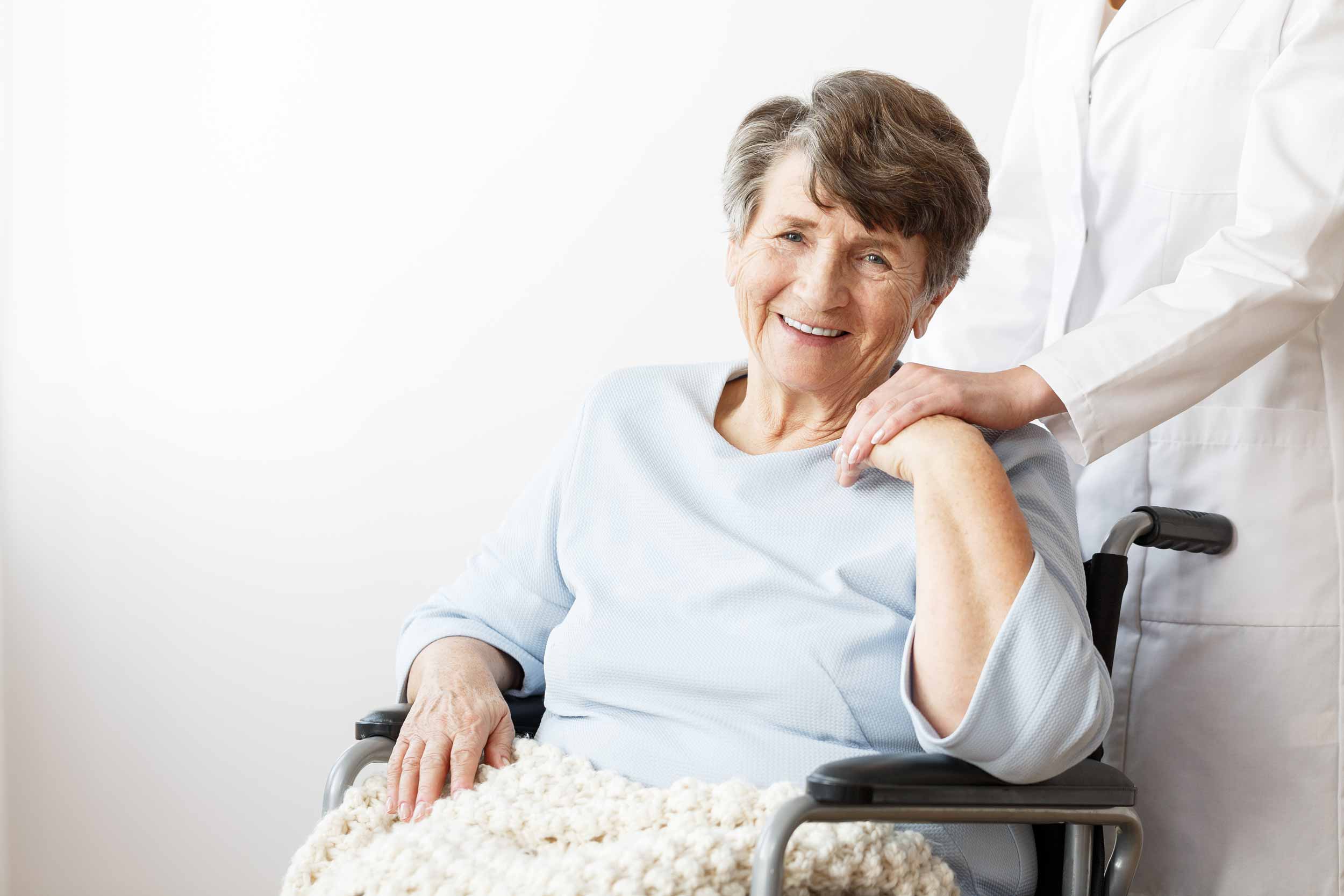 Assisto, a bathtub adapted to the needs of institutions
CHSLDs, hospitals and seniors' residences, you can reduce the risk of workplace accidents for your employees and offer more safety, dignity and comfort to your patients.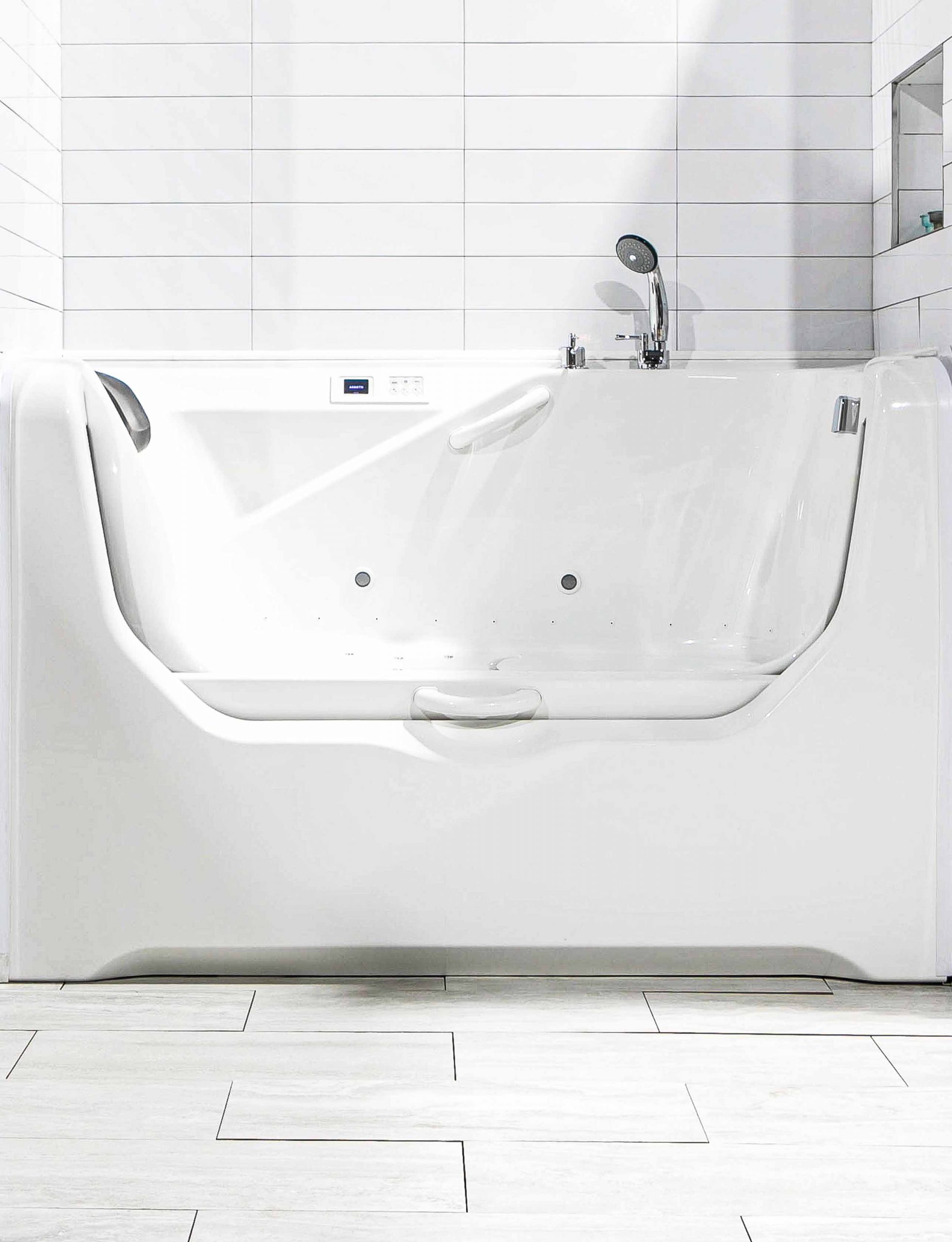 Reducing the risk of accidents
The height of the Assisto bathtub complies with North American accessibility standards and facilitates the transfer, thus reducing the risk of falling for the recipient.
The Assisto bathtub offers a horizontal bathing experience, never standing, to the recipient.
No steps are required to get in or out of the bathtub.
The ergonomic design of the bathtub allows for an economy of movement for the attendants and reduces the number of manipulations, thus reducing the effort required and the risk of occupational accidents.
Greater quality of life for beneficiaries
The savings in time and effort required for bathing allow an increase in the frequency of hygiene care (several baths per week).
The reduction in the number of manipulations provides a more comfortable bathing experience for patients, allowing them to regain dignity and pleasure.
The high-flow faucet allows a quick filling (3 minutes) of the bathtub and the patented drain allows an ultra-fast evacuation (15 seconds) of the water, reducing the waiting time for the beneficiary.
The relationship between attendant and patient is enhanced by a more pleasant bathing experience for the beneficiary.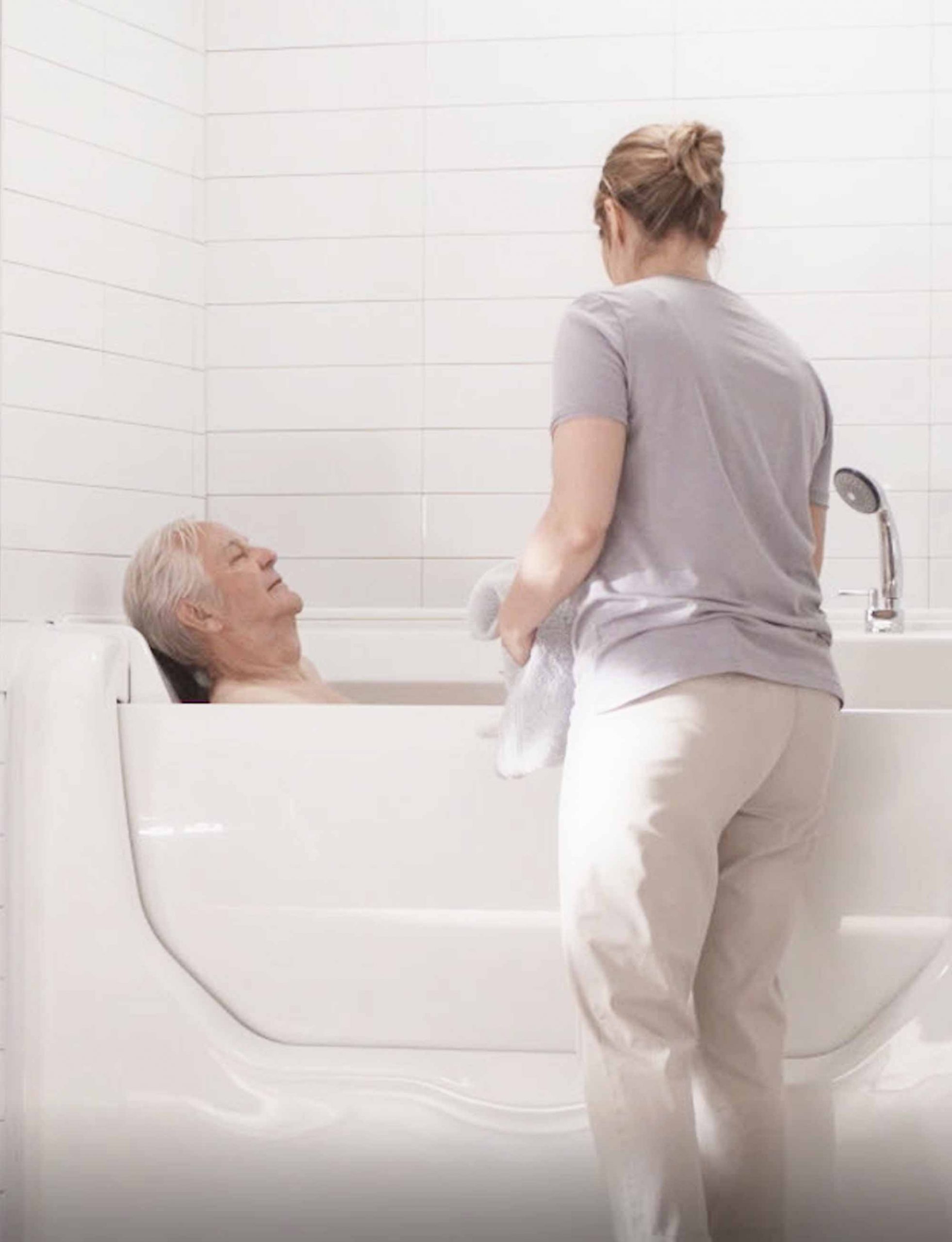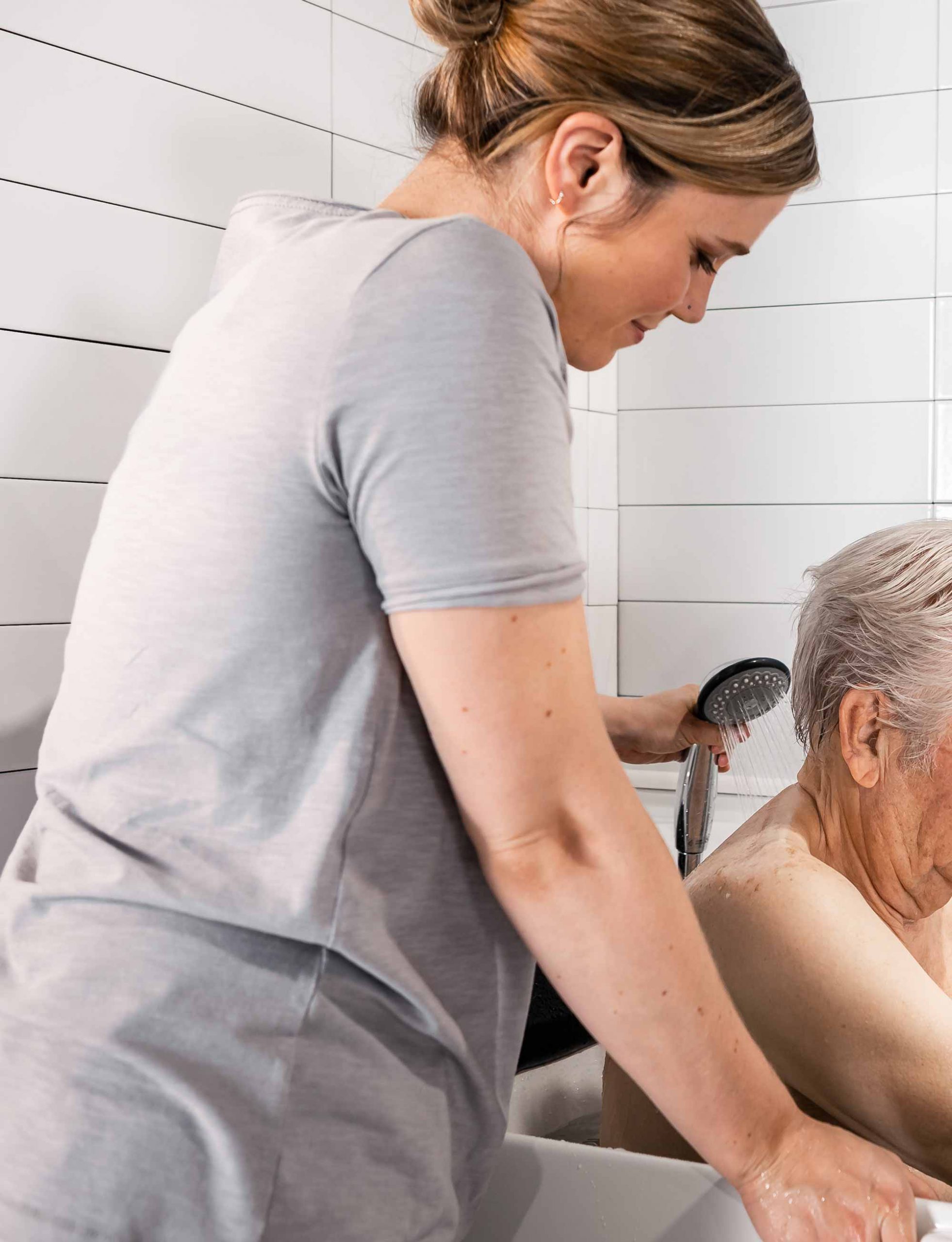 Improved working conditions and productivity, reduced costs
The ergonomic design of the Assisto bathtub facilitates the work of the staff.
The various features offered allow for a more relaxing and complete bathing experience for the recipient.
The reduction in the number of manipulations required in the bath improves the relationship between attendant and patient, while offering more dignity to the patient.
The integrated hand shower makes it easier for the attendant to rinse the patient.
Ideal for an adapted bathroom
Assisto is the safest and most comfortable bathtub with door on the market. The chair-height bathtub makes it easily accessible, allowing for no threshold entry and exit without stepping over anything, and reducing the risk of falls. Its ergonomic features play a role in creating an adapted bathroom offering increased autonomy and dignity.
Discover the Assisto bathtub with door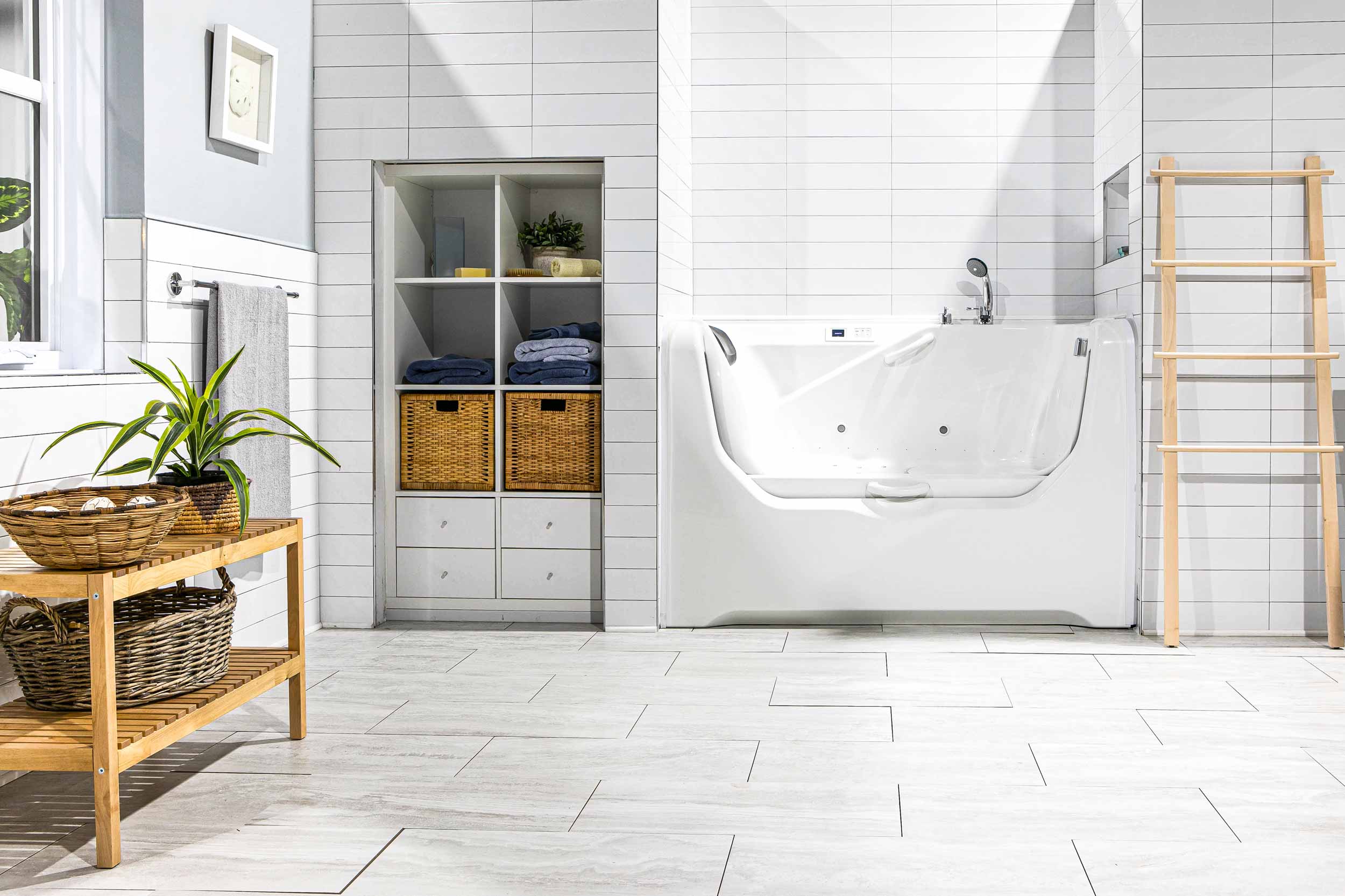 Request an quote for your institution
Are you interested in knowing the price of the no threshold Assisto bathtub with vertical door? Contact us for a quote.
Request a quote for your institution