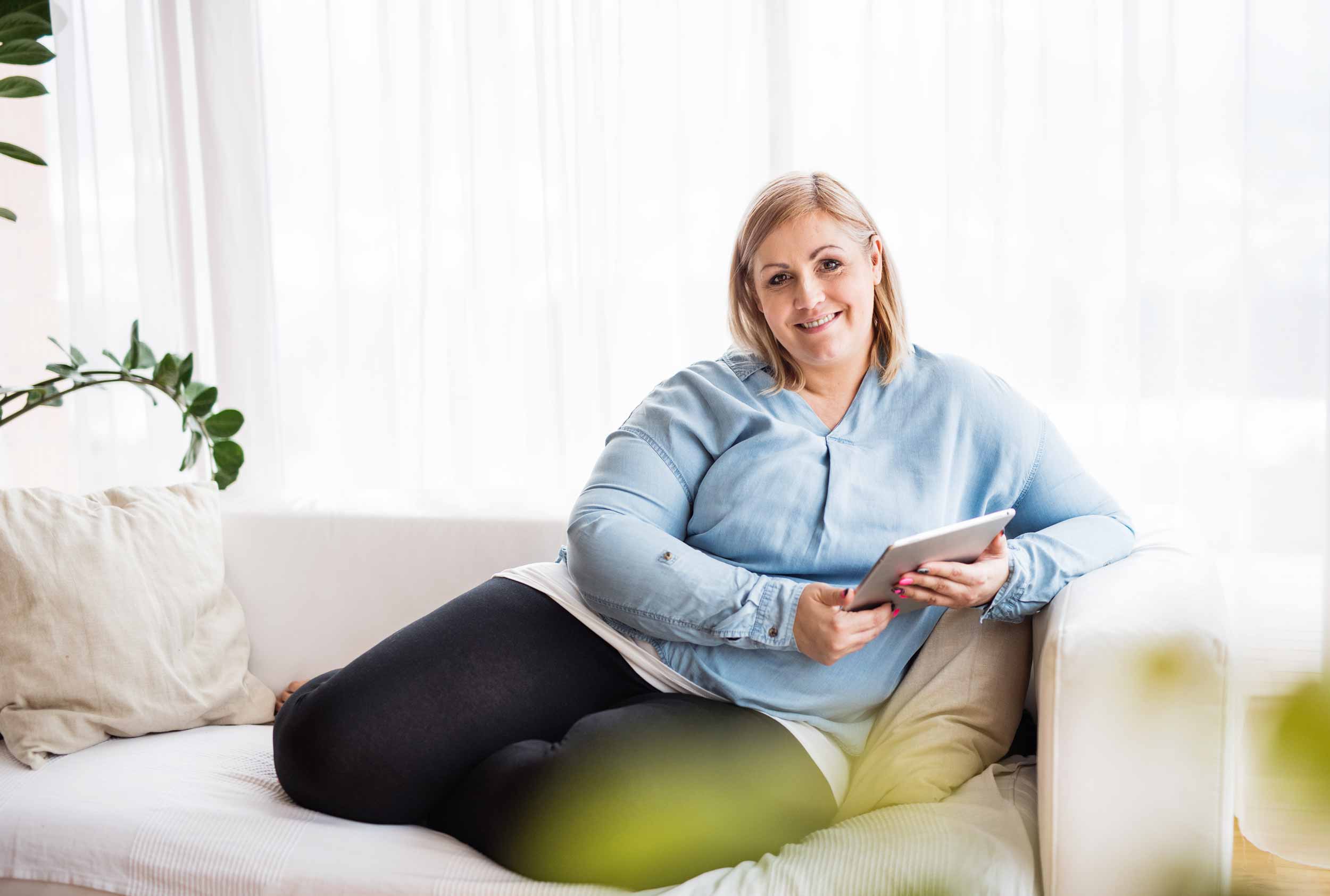 A more functional bathtub for larger people
The no threshold Assisto bathtub contributes to the well-being of larger people by offering a comfortable bathing experience that is perfectly suited to their specific needs.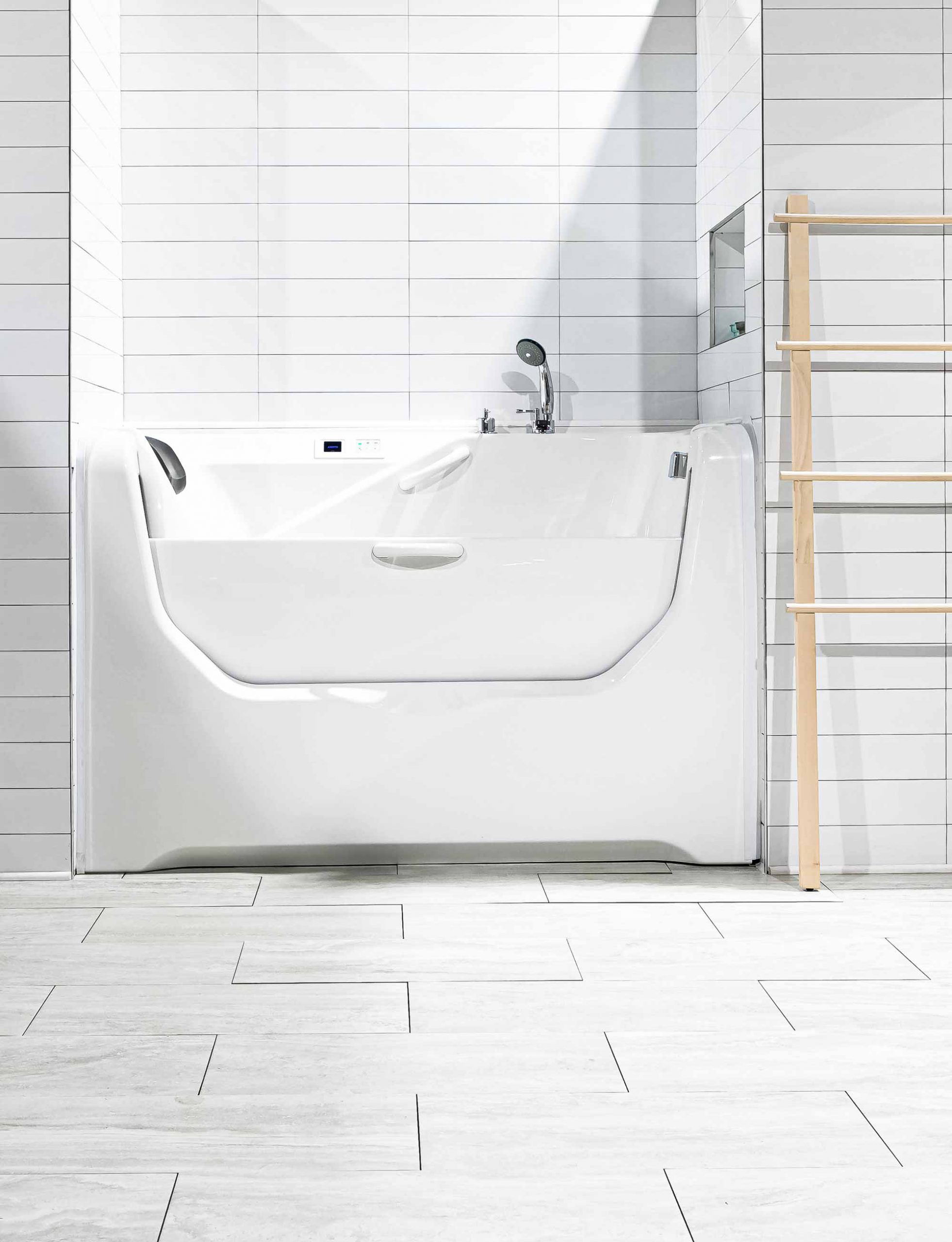 Safe and well-thought-out access
The vertical door of the Assisto bathtub offers a large opening for better access to the bathtub.
The height of the bathtub meets North American accessibility standards and allows for an easier transfer.
No steps are required to get in or out of the bathtub, reducing the risk of falls.
Relaxation and pleasure
The width and overall dimensions of the Assisto bathtub with door allow larger people to enjoy a more comfortable bathing experience.
For total relaxation, you can add the group of options consisting of the heated backrest, air jets, and chromotherapy to experience a therapeutic bath in your own home.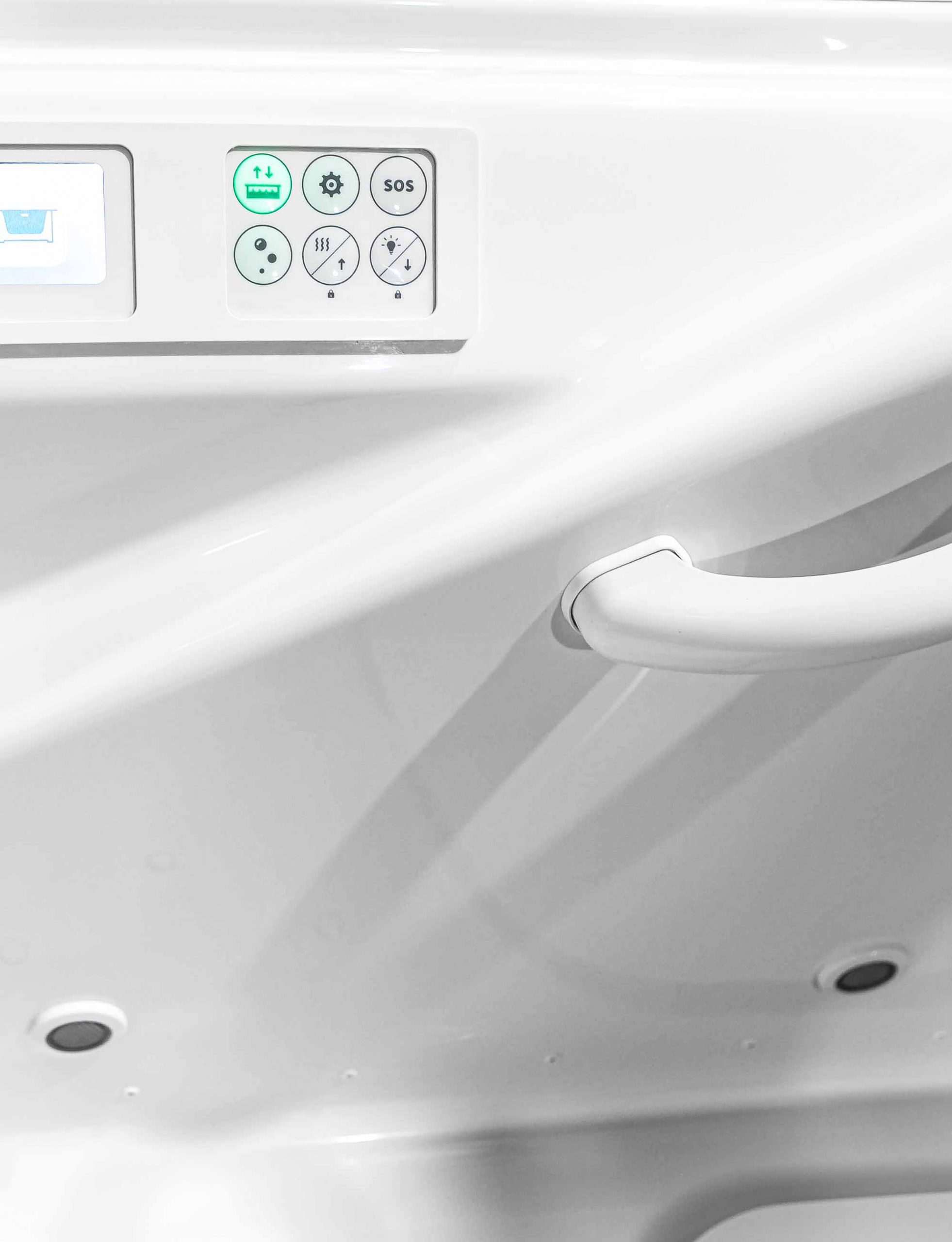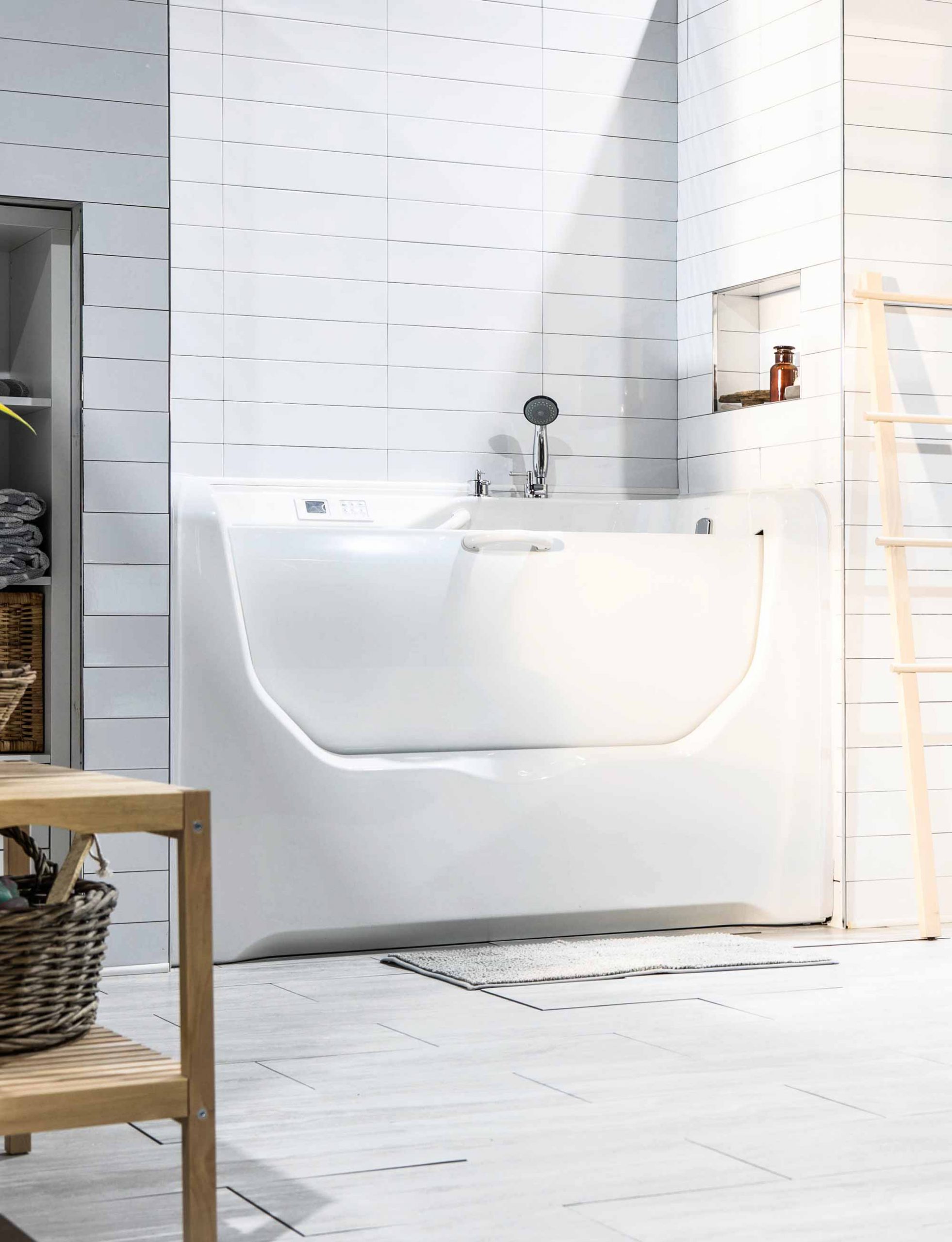 Autonomy and dignity
The ergonomic design and overall dimensions of the Assisto bathtub allow larger people to have a bath in a horizontal position, just like in a conventional bathtub.
Easily accessible controls allow the user to be more independent and therefore provide more privacy and dignity.
Ideal for an adapted bathroom
Assisto is the safest and most comfortable bathtub with door on the market. The chair-height bathtub makes it easily accessible, allowing for no threshold entry and exit without stepping over anything, and reducing the risk of falls. Its ergonomic features play a role in creating an adapted bathroom offering increased autonomy and dignity.
Discover the Assisto bathtub with door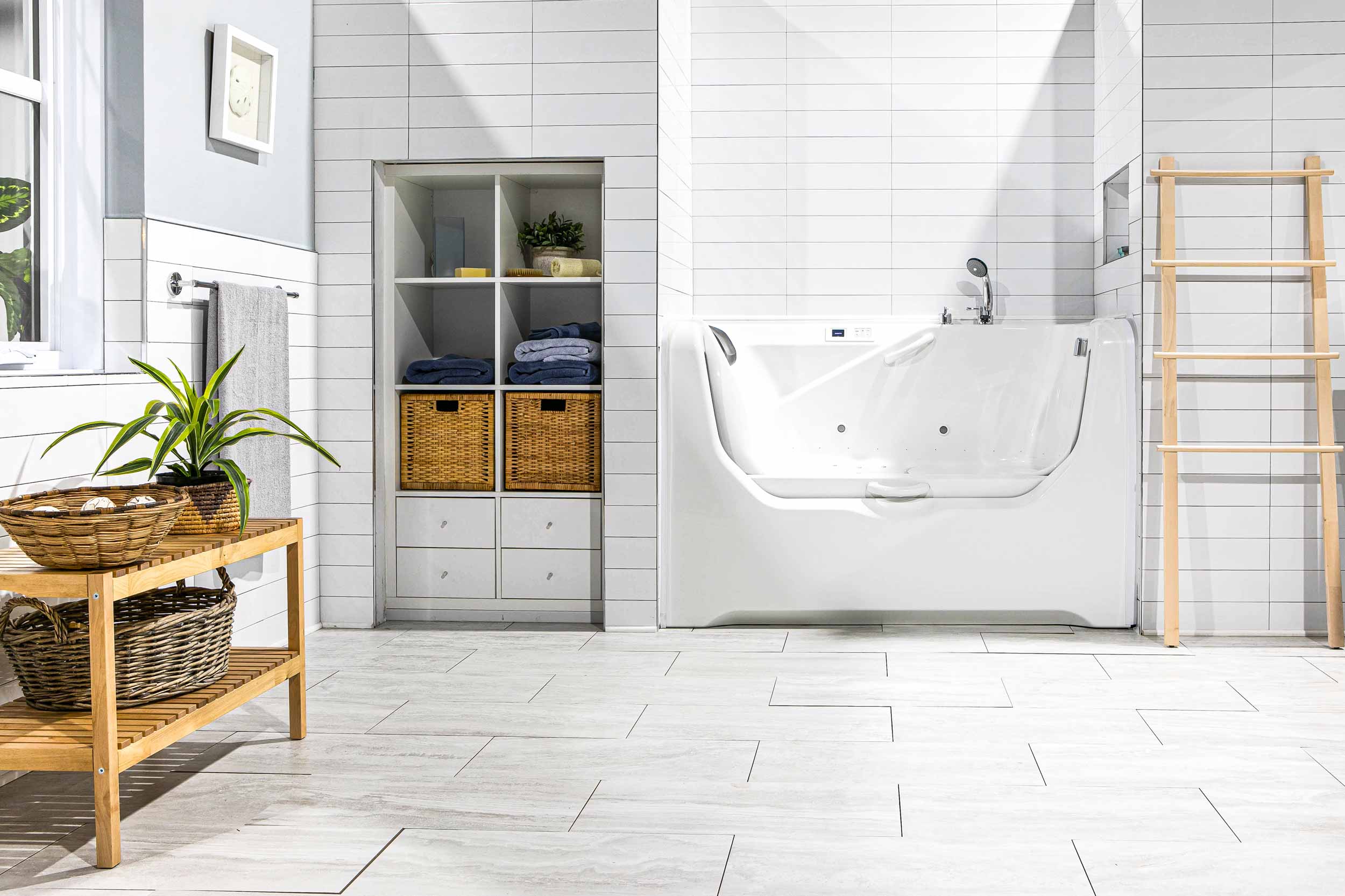 Request a quote
Are you interested in knowing the price of the no threshold Assisto bathtub with vertical door? Contact us for a quote.
Request a quote
Where to buy?