Caregivers and home care staff
The features of the Assisto bathtub with door offer caregivers and health care professionals solutions that make their work easier and improve the relationship with the person being cared for.
Request a quote
Where to buy the Assisto bathtub?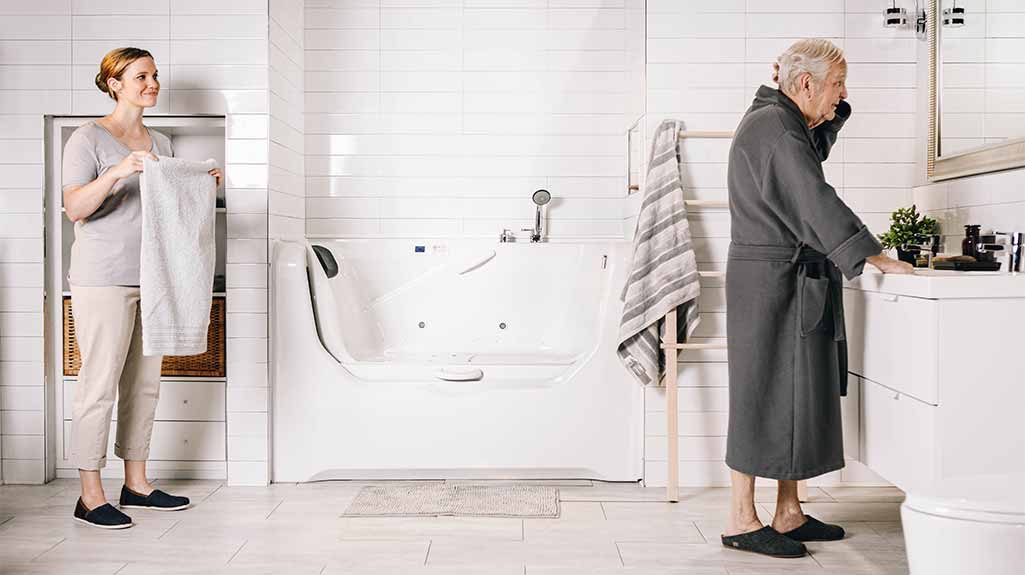 A bathtub adapted for caregivers
By facilitating the movements of caregivers and professionals, the no threshold Assisto bathtub with vertical door improves the relationship with patients, while offering them more dignity.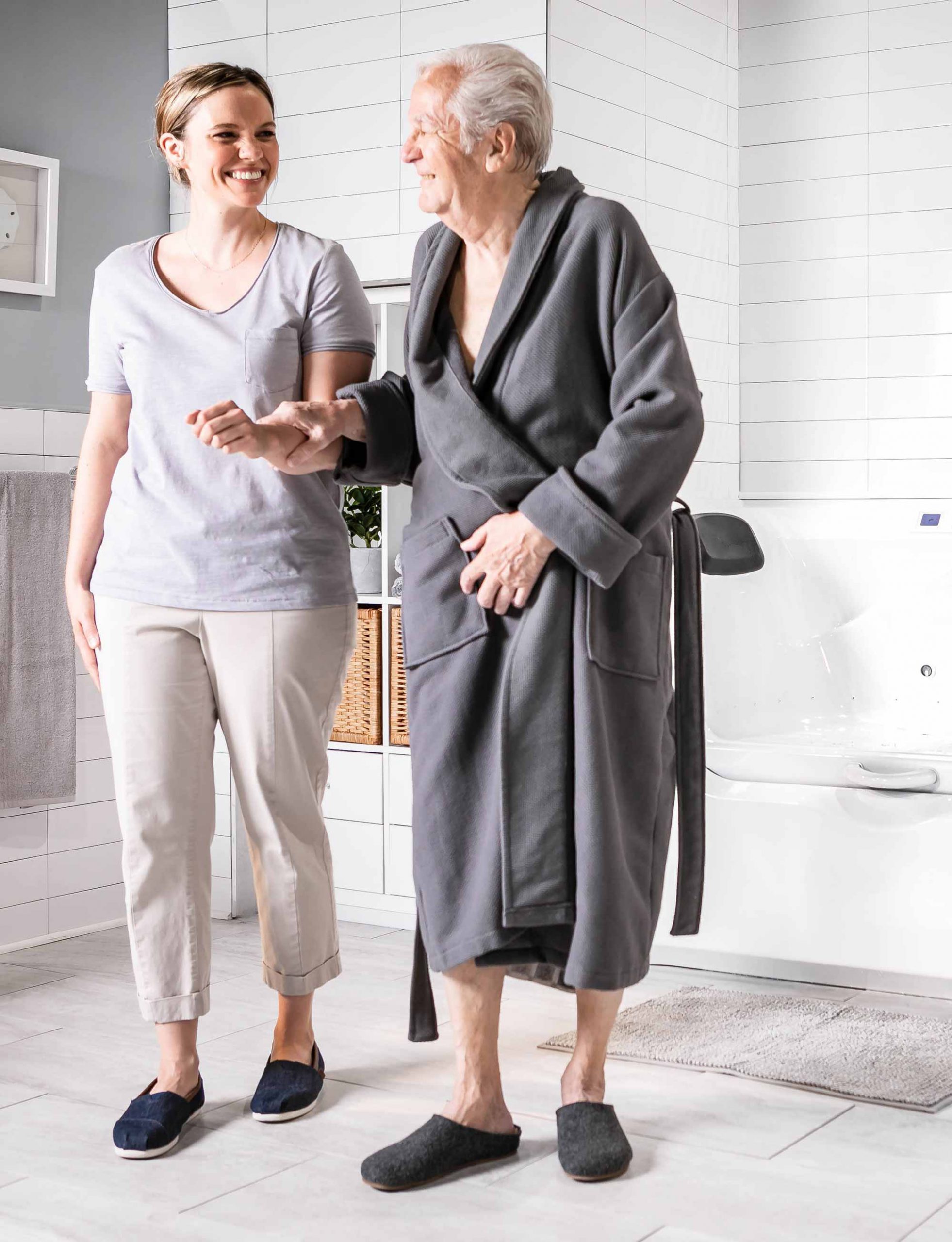 Better caregiver-patient relationship
The ergonomic design of the bathtub allows the caregiver to have easier access to the patient, reducing uncomfortable situations.
The vertical door with two-level opening offers greater freedom of movement and also improves access to the patient.
Less intrusive movements and increased patient access provide for a more peaceful bathing experience.
Dignity and autonomy
The Assisto adapted bathtub door offers increased autonomy, allowing the user to stay longer in his own home.
Easier interaction and fewer manipulations required for care allow for greater dignity for patients, caregivers, health care professionals, and family.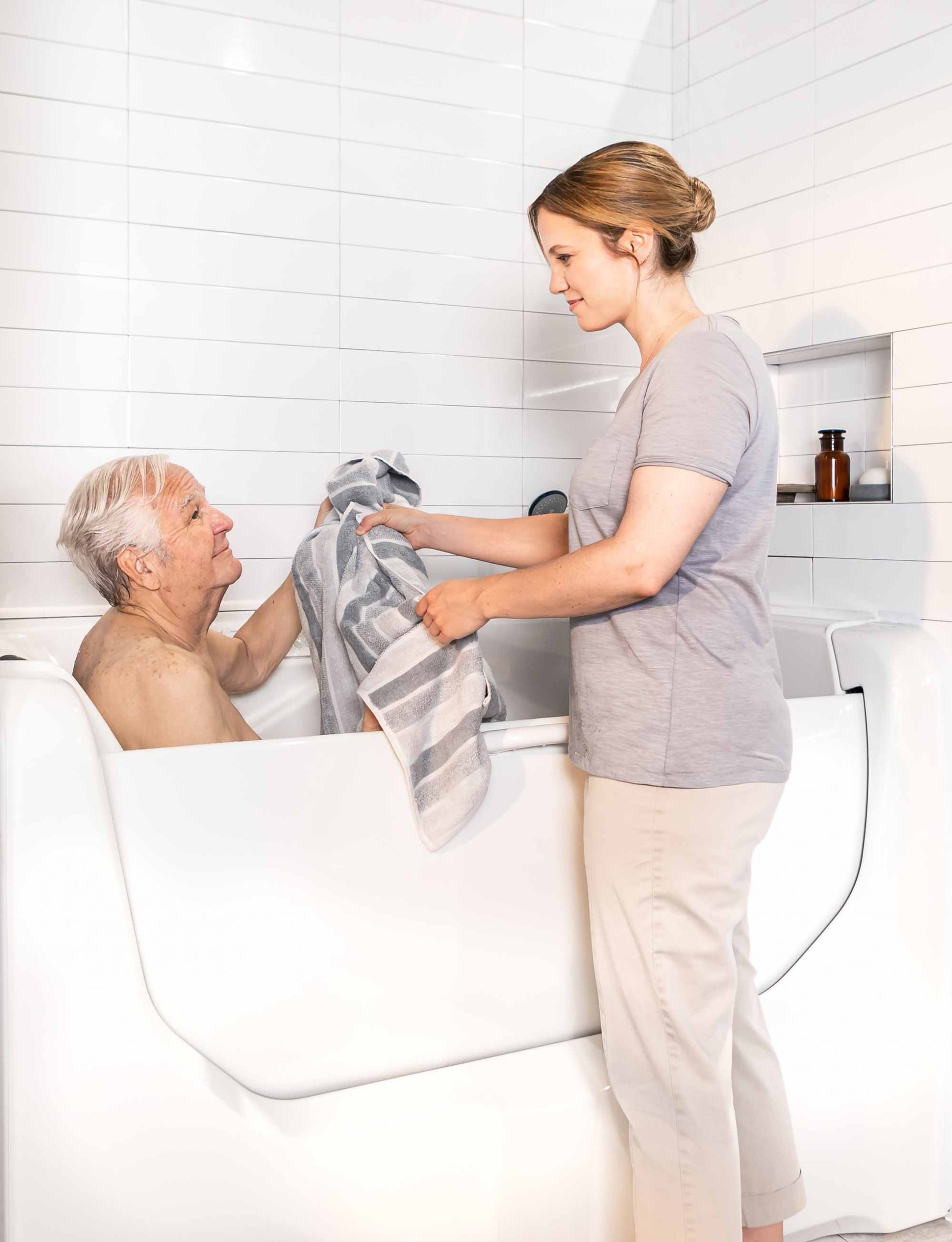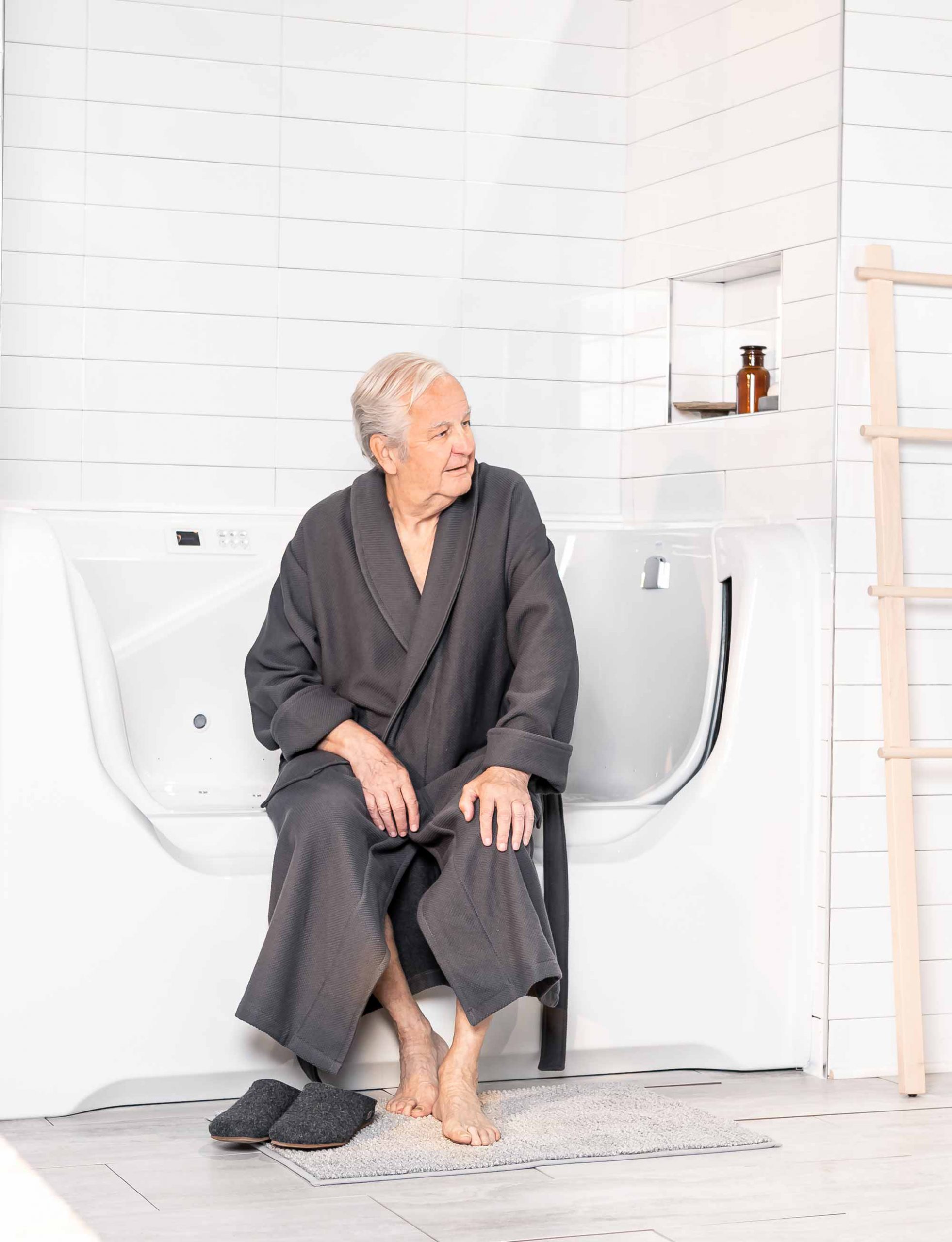 Easy access and increased security
No steps are required to get into the bathtub.
The height of the bathtub meets North American accessibility standards and allows for an easier bath transfer.
The side sliding door is light and easy to use.
The ergonomics of the bathtub reduce the physical effort required by the caregiver.
At no time will the user be standing in the bathtub, therefore, it is impossible to fall.
Relaxation, comfort, and pleasure
The Assisto bathtub has several features to ensure the comfort and well-being of the user.
It is possible to add options such as a heated backrest, air jets and chromotherapy for a therapeutic bathing experience and total relaxation.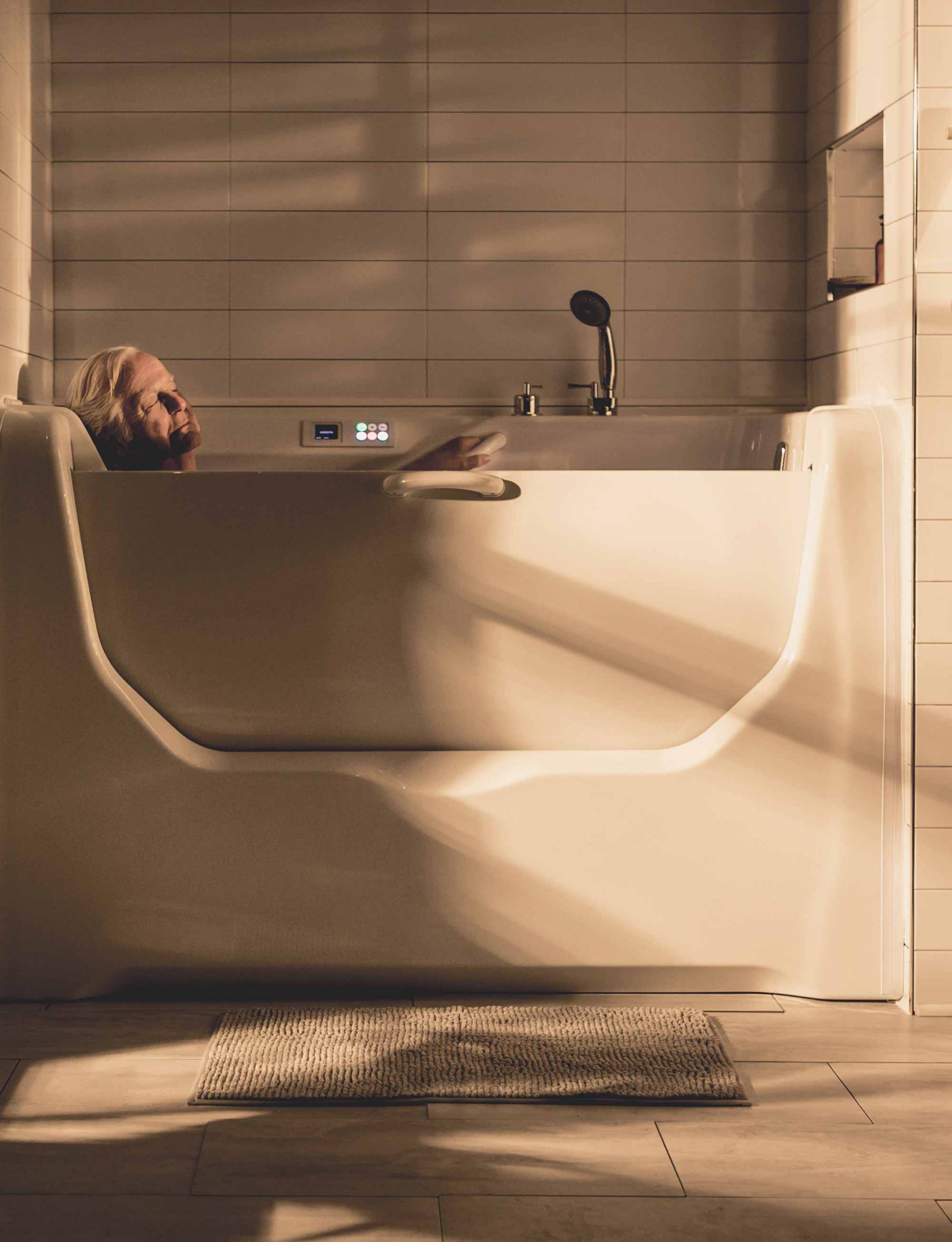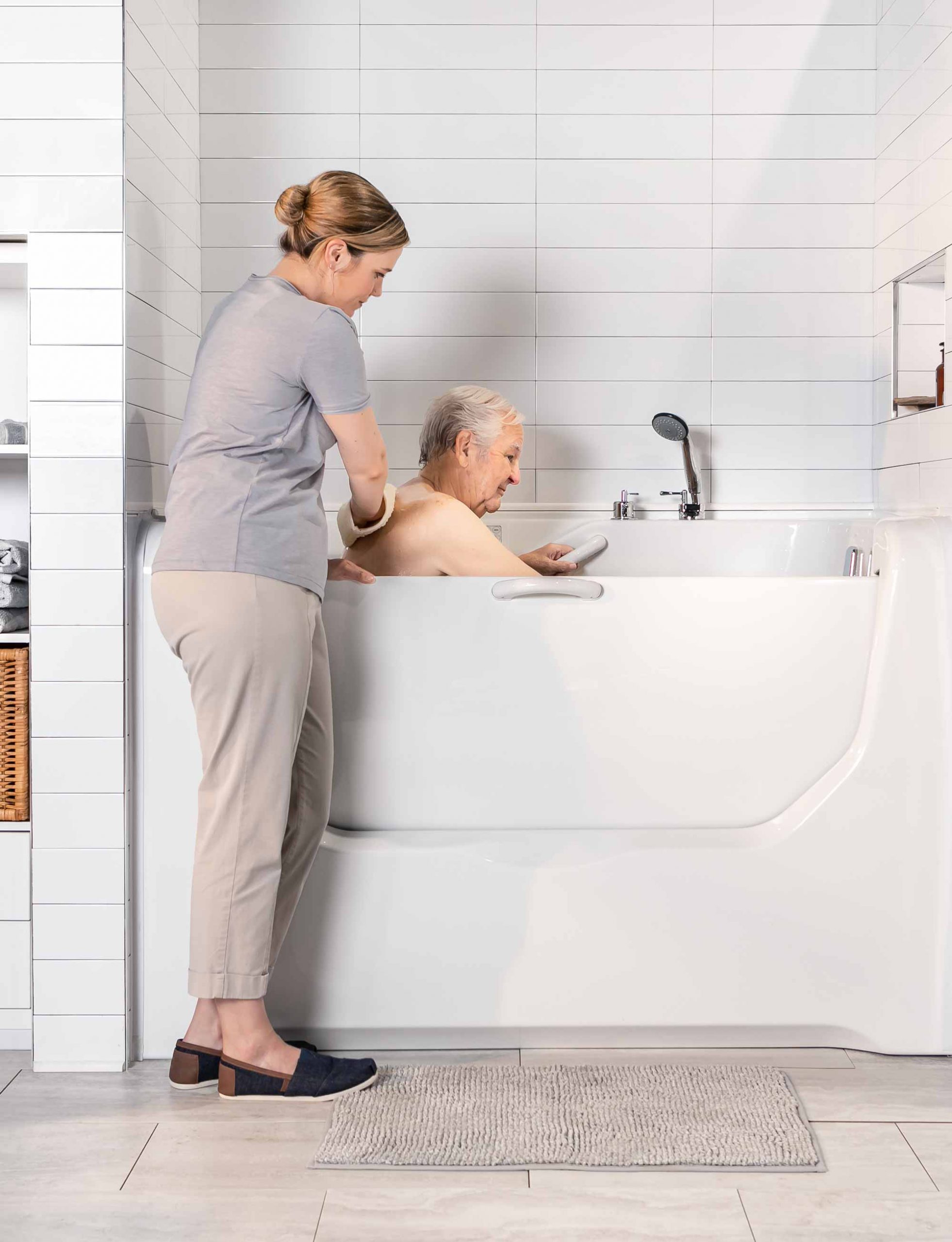 Reducing the time needed for hygienic care
The ergonomics and functionality of the Assisto bathtub with door have been designed to provide a comfortable and more efficient bathing experience.
By reducing the amount of time needed for hygienic care, family and caregivers can spend more quality time with the person they help and love.
Ideal for an adapted bathroom
Assisto is the safest and most comfortable bathtub with door on the market. The chair-height bathtub makes it easily accessible, allowing for no threshold entry and exit without stepping over anything, and reducing the risk of falls. Its ergonomic features play a role in creating an adapted bathroom offering increased autonomy and dignity.
Discover the Assisto bathtub with door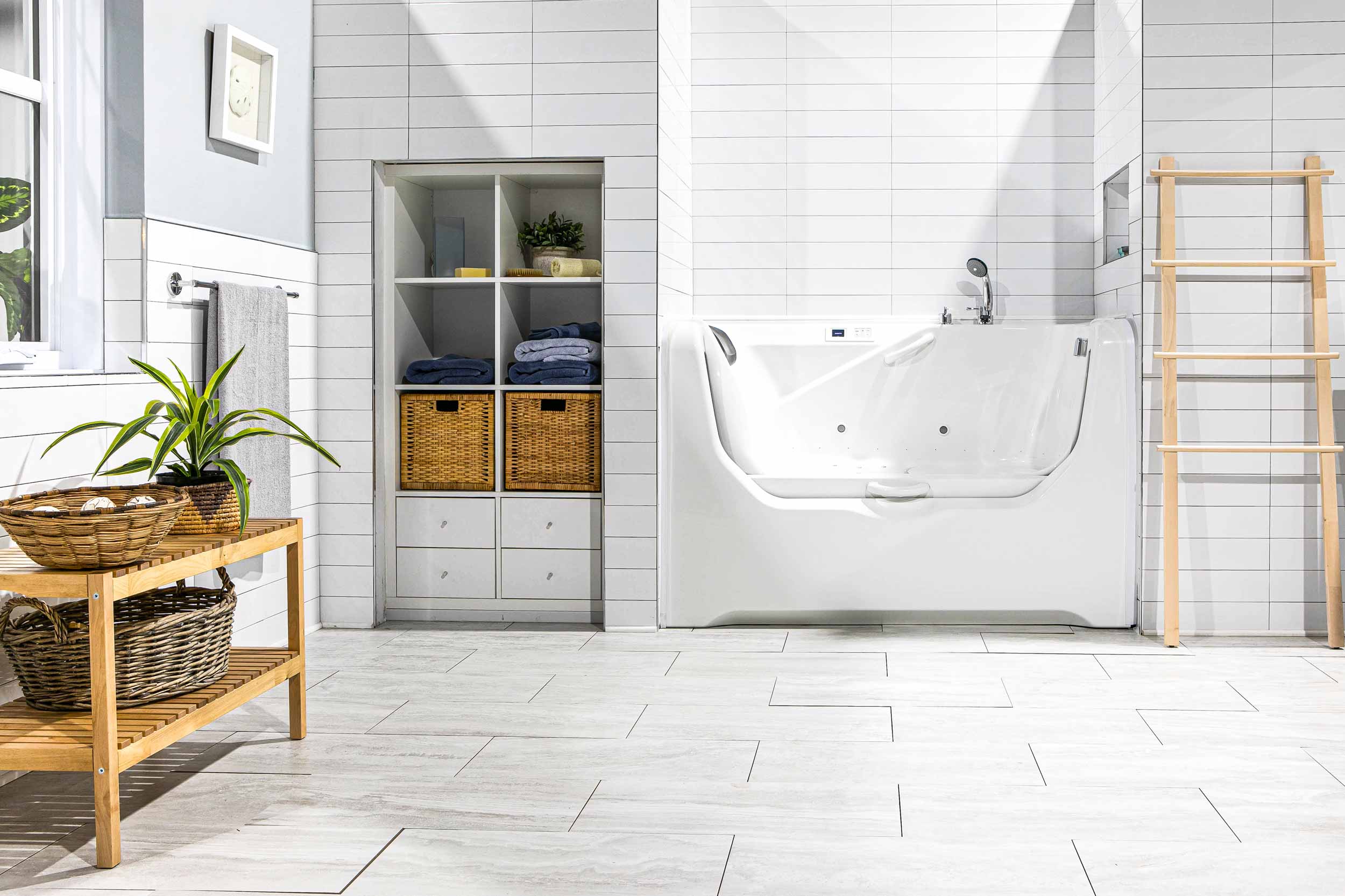 Request a quote
Are you interested in knowing the price of the no threshold Assisto bathtub with vertical door? Contact us for a quote.
Request a quote
Where to buy?